How to use s shape cavitation machine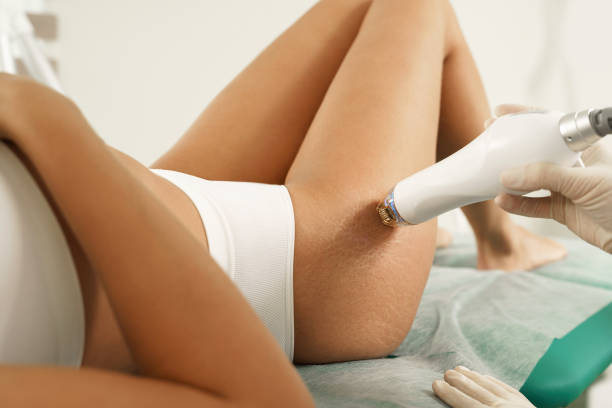 The Revolutionary S Shape Cavitation Machine: How It Works and Why It's Effective
The innovative
S Shape Machine
, also known as the
s shape
cavitation machine, employs the power of
ultrasonic cavitation
to target stubborn
fat cells
in the body. By sending ultrasonic waves deep into the skin, this cutting-edge device helps to break down and sculpt whichever body parts you desire, like the abdomen, thighs, upper arms, and more. The 30k cavitation treatment process is
non-invasive
and simple, making it an ideal option for body contouring without the need for surgical procedures. After just a few sessions, you will begin to see a reduction in stubborn fat deposits. This
cutting edge technology is better than traditional liposuction. However, it is important to have a balanced diet and a healthy lifestyle.
The ultrasonic waves emitted by the
S Shape Machine
cause the stingy fat cells to break down, and the lymphatic system naturally flushes out the waste, resulting in fat reduction and improved body sculpting. The ultrasound waves emits by the device target
localized fat deposits and destroy it. Then the broken down fat cells with be eliminated by the body's lymphatic system. We can finish the treatment with a lymphatic drainage with electroporation vacuum suction for a better result.
Additionally, this machine offers skin tightening benefits, enhancing the elasticity of the skin and reducing cellulite appearance (cellulite reduction).
The device functions separately from the
facial anti-aging handle
, which utilizes
radio frequency
to deliver skin tightening and fat burning effects for a comprehensive body sculpting and facial anti-aging treatment.
When using the
s shape
body contouring machine
, it's essential to follow the technical specifications and settings as outlined in the
user manual
to ensure safety and effectiveness. The treatment can be further enhanced by applying a conductive gel or suitable medium, promoting skin absorption of nutrition during the body massage slimming sessions.
As a user, you have the option to tailor the experience based on your preferences and needs. You can choose to accept the personalized design of services and ads influenced by your past activity and general location. Alternatively, you can choose to reject data tracking and tailor the experience to your liking.
The S Shape Cavitation Machine is widely used in
beauty salons
worldwide, offering painless and effective
body sculpting
treatments. By harnessing the power of ultrasound cavitation, it has the potential to deliver better results than traditional exercise and lifting procedures. The machine's functional handles make it easy to target specific areas like the chin, neck, belly, buttocks, and upper arm.
The S Shape Machines is a versatile device that can be used to enhance
body contouring
, firming, and skin rejuvenation, making it a popular choice among clients seeking non-invasive treatments. Moreover, its powerful yet gentle action ensures a relaxing and warm experience during the sessions. The
high frequency sound waves
and
radiofrequency energy
will improve blood circulation,
eliminate cellulite
,
stimulating collagen production, superficial fat loss, increase elasticity and reducing thick fat areas. Learn more about what are the s shape machine results.
In conclusion, the S Shape Cavitation Machine is an honest and effective solution for achieving the body sculpting results you've always expected. With its personalized approach and state-of-the-art features, it continues to improve and deliver outstanding results in the market. So, if you're looking to enhance your body shape and remove unwanted fat cells, this advanced
30k cavitation machine
is the way to go.